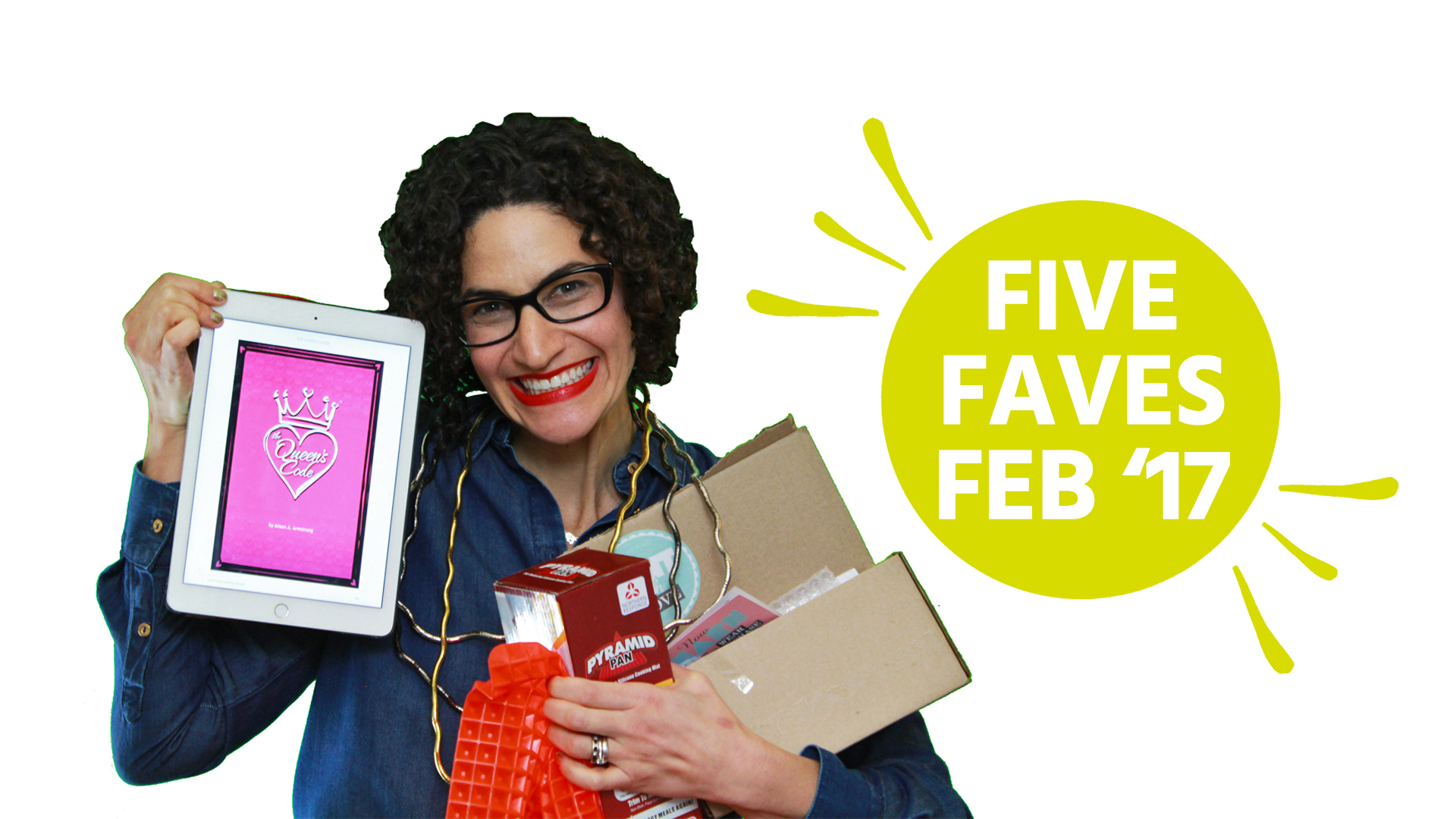 "Five Faves: February '17"
Hey lovely, this is the second video in my new series called Five Faves where I share my five favourites – five things (from books to jewelry to awesome websites) that I'm loving right now – in the hopes that you might love them too and find them really useful. Items featured in this episode…
1. Bendable necklace: http://www.snaketwist.com/
2. Beauty & The Boutique: https://www.beautyandtheboutique.com/
3. The Queen's Code: https://www.amazon.com/Queens-Code-Alison-Armstrong/dp/B00ECFLKS0
4. Pyramid Pan:  https://www.amazon.co.uk/Pyramid-Reducing-Silicone-Cooking-Baking/dp/B00GAB3W4O
5. PMS video: https://www.youtube.com/watch?v=WOi2Bwvp6hw&t=18s
Let me know if you try any of these things and what you think of them in the comments below…and tell me if you think there's anything I need to get my hands on. And remember…Face Forward!

Ps. Know a friend or colleague who might like any of these things – then send them this video. Sharing is caring!