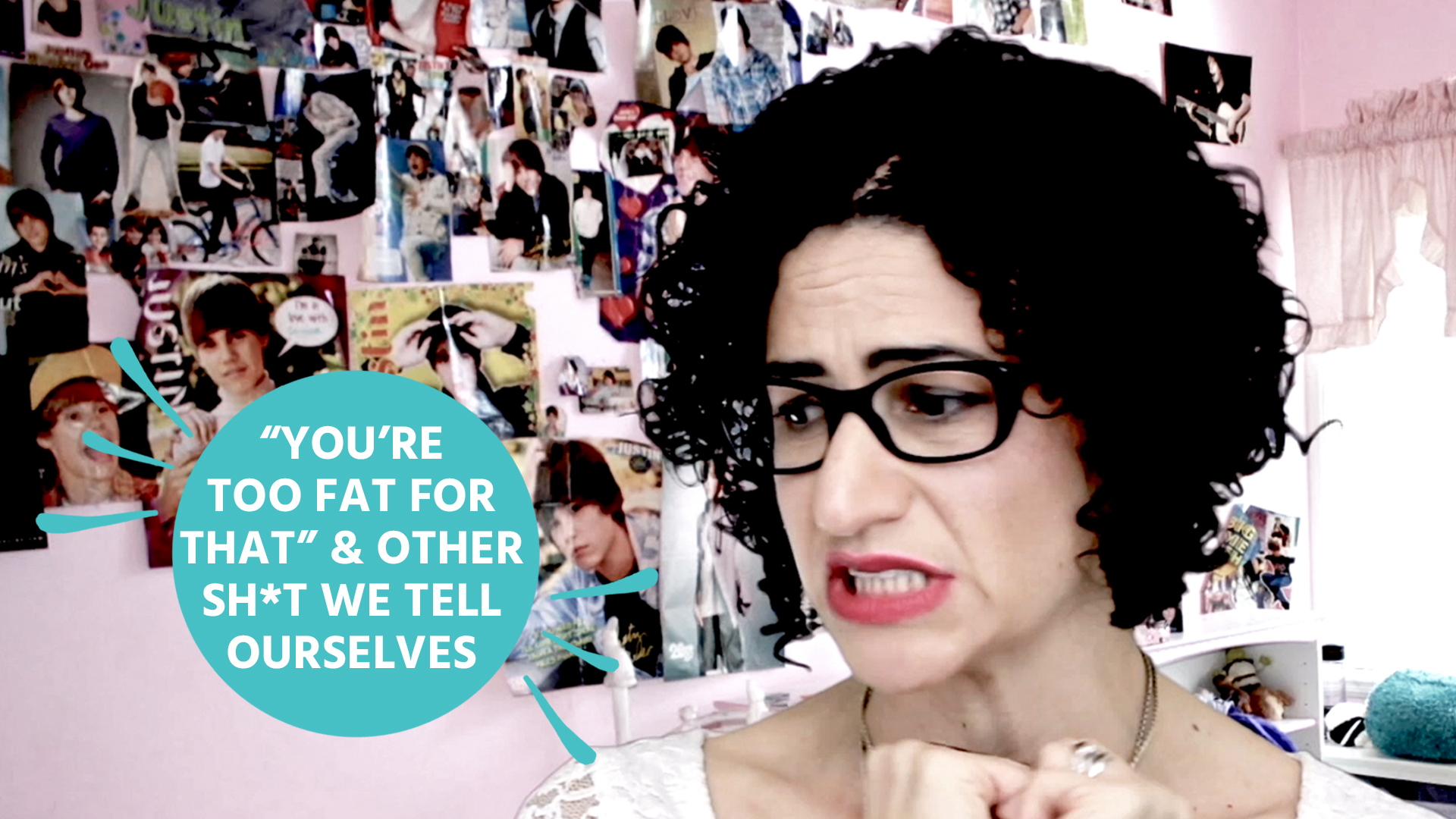 "You're Too Fat For That and Other Sh*t We Tell Ourselves"
I want to talk to you about that really annoying voice inside your head: your inner critic. It's the voice that…
…tells us we "can't" or "shouldn't"…
…makes us doubt ourselves…
…makes us sceptical of others…
…keeps us in our comfort zone…
…keeps us invisible and holds us back…
In this video I talk about the truth behind 'that voice' and the reason it wants to keep you hiding.
Tweetable: "Would you take advice from your adolescent self!? NO. So ignore that nagging voice in your head." (@jodigoldmanltd)
Watch the video and tell me what YOUR 14 year old self is like (I know I was a right eye-rolling-everything-is-lame-but-I-really-want-them-to-like-me-madam)? What does your voice stop you from doing? Share so we can relate and support each other…and remember…Face Forward!

Ps. I still want you to like me. Please like this and share it so that I know you do! You'll make the 14 year old me, like, sooo happy.