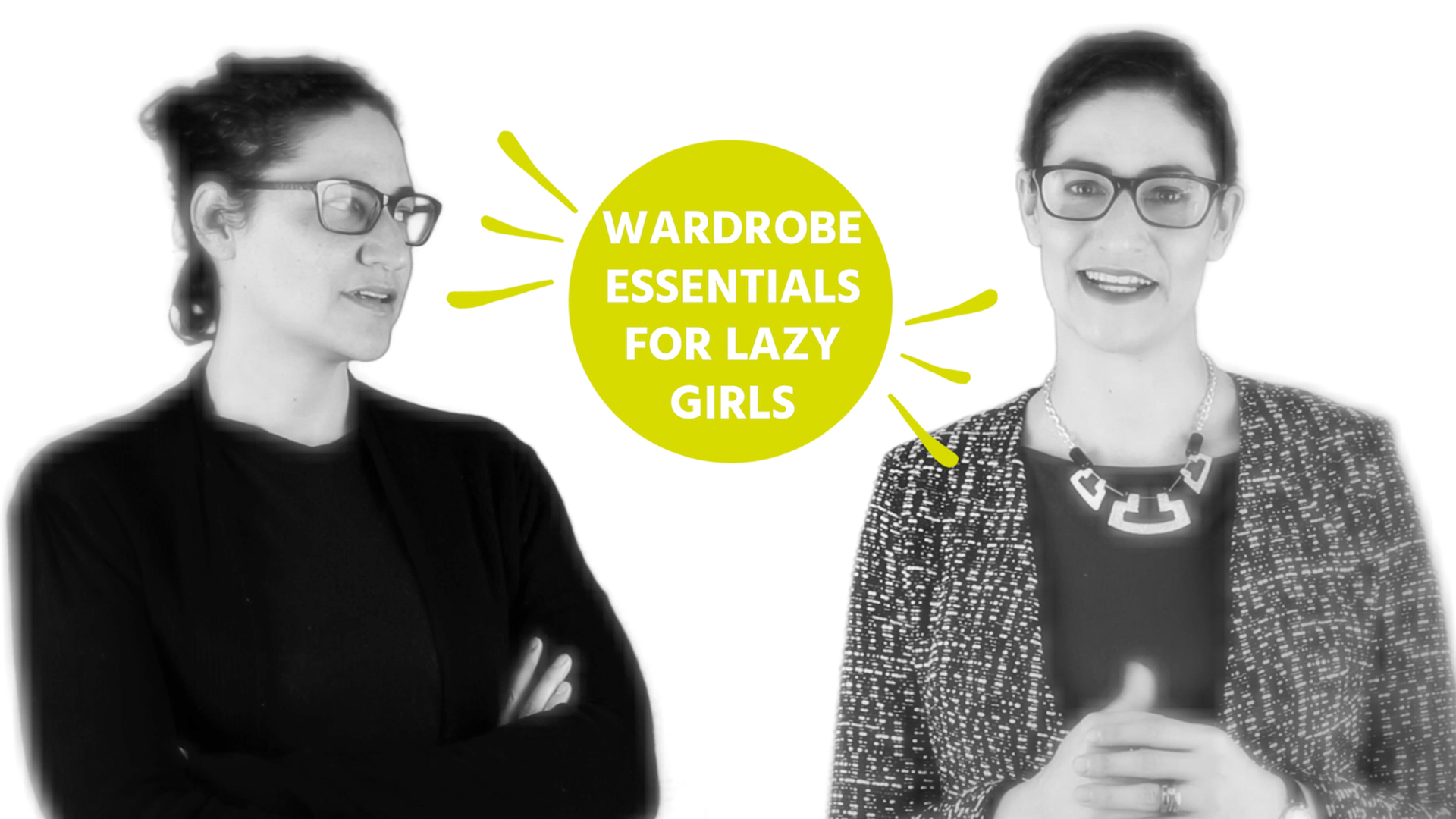 "Wardrobe Essentials for Lazy Girls"
So, be honest…some days you just can't be bothered, right? Like, with the whole make-up, hair, choosing an outfit thing…Some days you just grab this, grab that, put it on and think 'this will do' or 'I'm only in the office today…'
I know you do. I know because I have been there. Deep down, I am a lazy girl too! I don't want to have to spend ages getting ready (and I don't)! I don't want to have to faff around with straightening my hair (and I don't)! But I also don't want to look a mess or feel bad about myself – especially on those days. So I don't.
If you are a professional but you can identify with those 'lazy girl' feelings then this video is for you! I share 5, work wardrobe essentials that not only ensure you look smart and feel great, they take all the hassle out of getting ready too. Small things. Big difference.
I want to hear from you – what are YOUR wardrobe essentials? Let me know if you try any of these tips and how you feel afterwards! And remember…Face Forward!
Tweetable: "Lazy girls can still look great. They just have to know the small-things-big-difference tools." (@jodigoldmanltd)

Ps. You have totally heard a friend or colleague say "I can't be bothered…"…so send them this video and share the love. SHARE THE LOVE.